Cuff Styles
---
I offer choices for french cuffs, one or two barrel cuffs, and mitered corner cuffs that creates a sharp look for all occasions.
---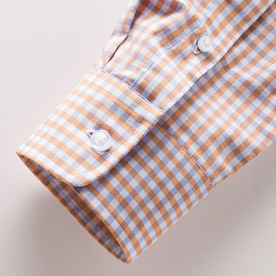 Rounded Cuff
---
The rounded cuff is simply a barrel cuff with the sharp corners sanded off. Rounded cuffs give off a slightly more casual and relaxed feel and are generally paired with button-down collars and appropriately rounded collars.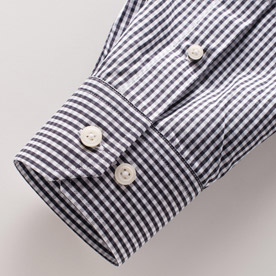 Mitered Cuff
---
The mitered cuff is a barrel cuff that has had the corners "mitered" or cut at an angle. It's an interesting detail that creates a sharp look fitting for more professional or formal occasions. Like THE standard convertible cuff, THE mitered cuff features the extra button hole, allowing them to be worn with or without links.
French Cuff
---
French cuff is a more formal cuff and and twice as long as a regular one. It folds back on itself and is closed with cuff links
---